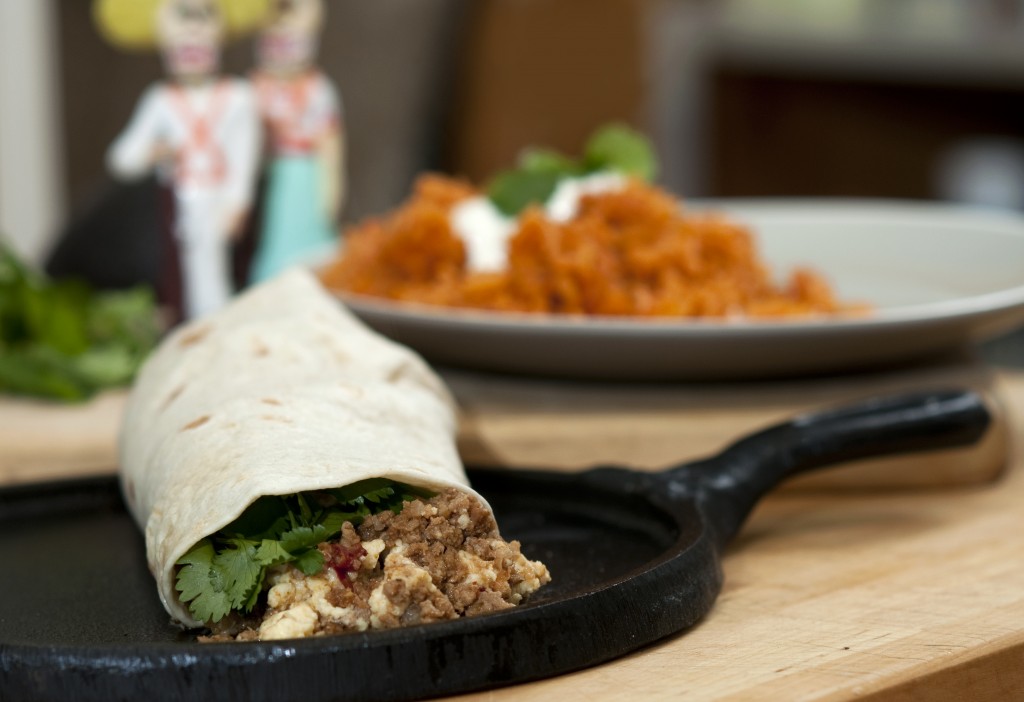 I get confused looks in the UK when I wax lyrical about Mexican Chorizo and its uniquely greasy properties. Unlike Spanish Chorizo, the Mexican sort is a fresh sausage that's rarely eaten in sauasage form (at least I've never eaten that way, though a friend mentioned barbequing them). Of course there's nothing like it available here, so I have to make it myself.
Previous versions have had neither the colour, flavour nor requisite greasiness for me and this one isn't quite right either so check back for improvements. This version uses dried Guajillo chilis, but you can just as easily use Anchos. Try the Cool Chili Company for mail order or you can pop into Taqueria, their little restaurant in Notting Hill.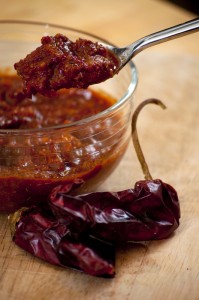 You could use pre-ground pork, but I like the way the ingredients grind together when done this way. You also have more control of the quality of the meat and the amount of fat you use. By all means, use less fat, but it won't be as good!
Ingredients:
750g fresh pork, heavy on the fat – about 20%
4 dried Guajillo Chilis
1/3 cup apple cider vinegar
1/2 small onion, chopped finely
4 cloves of garlic, chopped or pressed
1/2 teaspoon cinnamon
1 teaspoon cumin
1 1/2 tablespoons paprika
1 teaspoon oregano
1/2 teaspoon chili powder
1 tablespoon chili flakes
1 tablespoon Habanero Tabasco
2 teaspoons salt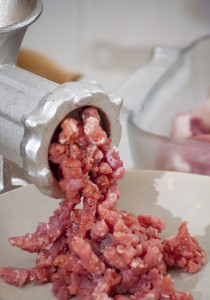 Make sure all your ingredients, bowls and blades are cold before starting – this will help prevent your grinder from clogging up. Chop the pork into 1 inch cubes and lay on a tray and freeze until very cold, but not rock hard or it'll never go through the grinder.
Soak the dried chilis in hot water until soft and remove the seeds and stems. Place them, the vinegar and the other spices in a blender or food processor and combine until they form a thick red paste. Chill the mixture as well.
Spread the spice mixture on the pork and grind together. Refrigerate for an hour or longer (the longer you leave it, the more intense the flavours.
Fry with egg and serve wrapped in a flour tortilla. Traditionally accompanied by skillet fried potatoes, but I also like it with Mexican rice.