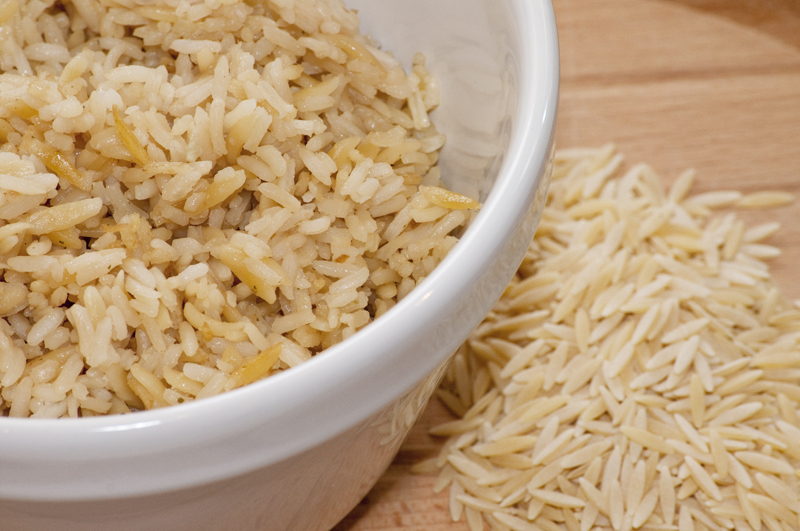 Rice-A-Roni was one of those favourite packaged foods I grew up with.
There are a lot of Rice-A-Roni recipes out there – most of them identical, but none has really captured that Rice-A-Roni taste for me.  This one is the closest I've managed to get.
The original uses vermicelli, but that's hard to find and spaghetti is a poor substitute. The important ingredient here is the orzo – a rice-shaped pasta. This seemed to make all the difference.
Ingredients:
1 cup long grain rice
1/2 cup orzo
1/4 cup of butter
1/2 a small onion
1-2 cloves garlic
2 1/2 cups water
3 chicken stock cubes
Salt and pepper to taste
Disolve the stock cubes in 2 1/2 cups of boiling water. Saute the onion in the butter in a skillet and when softened, add the rice and pasta and cook until the rice is semi-transparent (ish). Crush the garlic into the mixture and add the stock. Cover and simmer over a low heat until the rice is tender (15-20 minutes).
Done.
Disappointingly, I can't find an original ad as the jingle is inexorably linked with this side dish for me, but here's the jingle with someone's vacation photos:
http://www.youtube.com/watch?v=D1-TdlaxQmQ