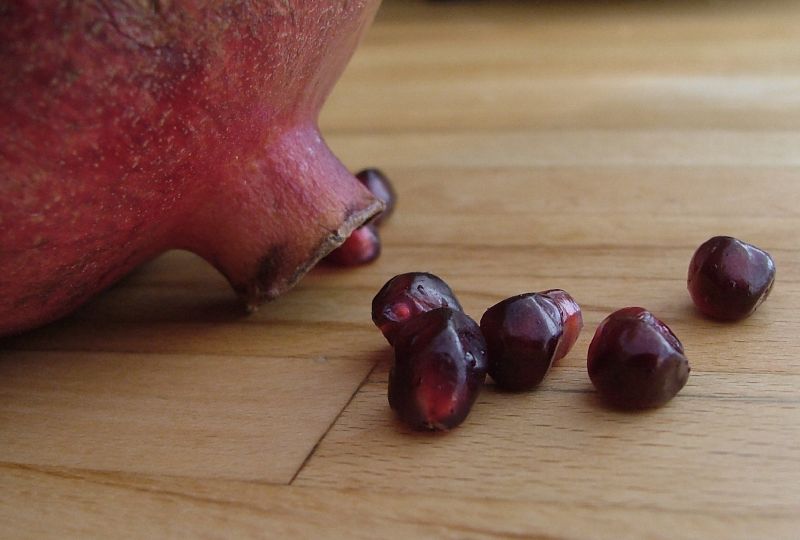 Adapted from a recipe at pomwonderful.com.
3/4 cup pomegranate and cranberry juice. I used half of each because I didn't have a full cup of pomegranate juice
4 boneless, skinless chicken breasts
5 small carrots cut into bitesized chunks
1 chopped shallot (I cater for those who are not fond of onions)
olive oil
1 cup chicken broth
1/4 cup balsamic vinegar (less if the balsamic is very rich)
2 teaspoons cornstarch
2 teaspoons brown sugar
1 teaspoon dried oregano
fresh pomegranate seeds as garnish
Brown the chicken with the carrots and shallot in oil until the carrots are tender. Stir frequently. Add the chicken broth to the pan and cover and simmer for 10 minutes, or until the chicken is fully cooked. Transfer chicken and carrots to another dish and cover and keep warm.
Pour out all but 1/3 cup of chicken cooking liquid in the skillet. Stir in pomegranate juice, balsamic, cornstarch, brown sugar and oregano. Bring to a boil; reduce heat and simmer 2 minutes. Serve the sauce over chicken and carrots and garnish with reserved pomegranate seeds.
Note: to extract pomegranate seeds, score the fruit and place in a bowl of water. Break open the pomegranate underwater to free the seeds. The seeds will sink to the bottom of the bowl.