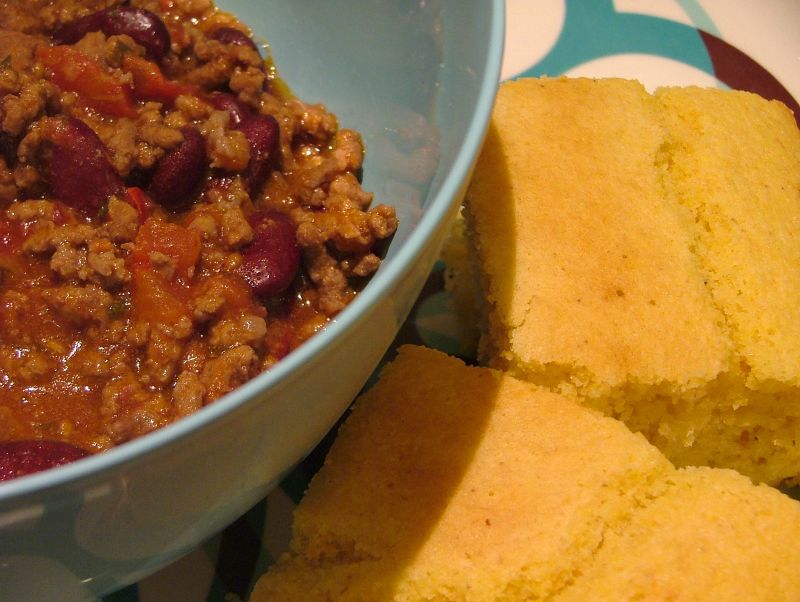 Ooh, yum. My recent trip to the states gave me a taste for some American home cooking. I dragged a couple packets of corn bread mix home and made this easy chili with what I could find in the house.
Ingredients:
500gm beef mince
1 large shallot or half an onion
2 tablespoons olive oil
1 can kidney beans
3 fresh tomatoes, chopped roughly or 1 can chopped plum tomatoes
1 tablespoon cumin
1 tablespoon flour
3 tablespoons water
several good shakes Tabasco (I think I did about 10) or chili powder to taste
1 half a tube of tomato paste
salt and pepper to taste
Brown the beef and shallots in the olive oil. Add the kidney beans, pasta sauce and fresh tomatoes and cook for 10 minutes. Mix the flour, cumin, tabasco and water into a paste and add it to the beef and beans. Cook an hour at low heat, stirring frequently. Longer is even better, when poss. Add more tabasco and salt and pepper as you like!