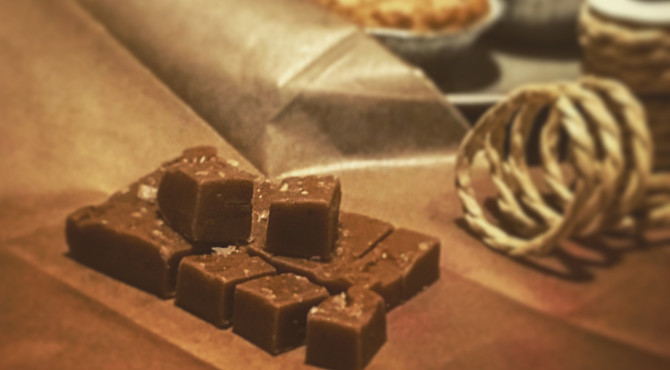 I haven't posted in a very, very long time. I guess I've not really tried anything new! But that changed over Christmas as I had some time to make homemade things for hampers and found out how easy it is to make both clotted cream and fudge. Yes, you can make your own clotted cream and it's really easy.
This fudge recipe is based on a combination of quite a few recipes online and although I made only the one small batch, I'm pretty sure I have the foundations right. You can pretty much use any amount of clotted cream and sugar if you have a suitable sized pan. But let's start with the clotted cream as you'll need to start a day ahead. You'll also want a jam thermometer as trying to determine the "soft ball" stage is more work than I was willing to put in. Mine was a good investment – essential for chili jam!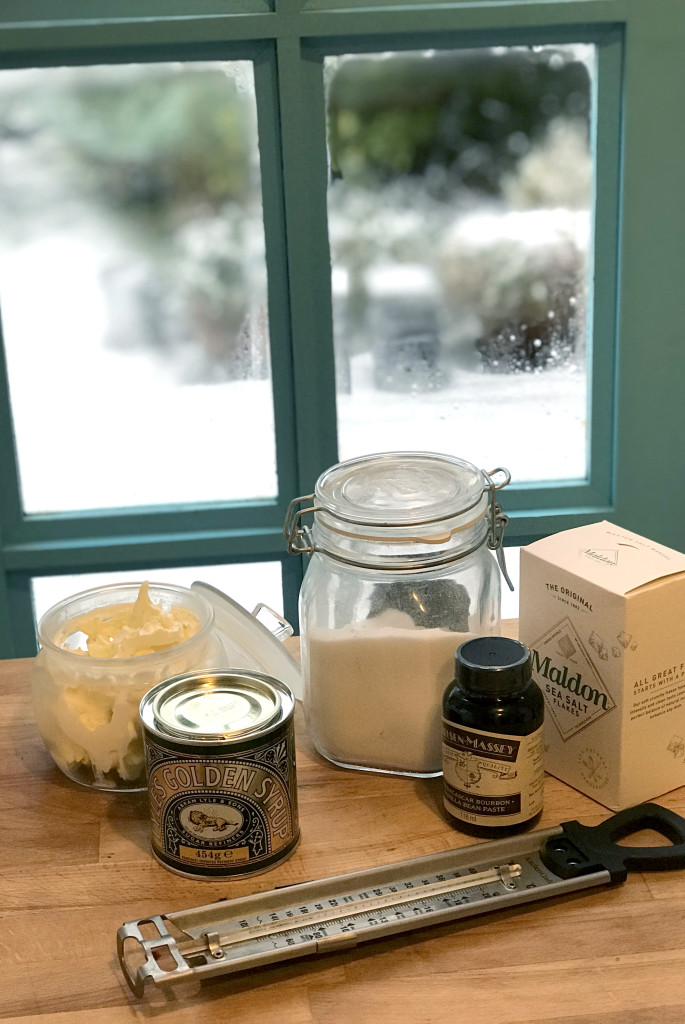 Clotted Cream
Pour enough double or whipping cream (heavy cream in the states) into a flat bottomed pan to give about 1-2 inches of cream.
Place into a 80 C (180F) oven and leave it for 12 hours. After 12 hours it should have a golden yellow top. Take it out and cool to room temperature, then cover and place in the fridge for another 8-10 hours.  After that you should be able to gently scoop out the cream into a covered jar and keep it for up to 5 days. Easy! Oh, and so much cheaper than store-bought.
Clotted Cream Fudge
The amount you make will depend mostly on the quantity of cream you've made. This recipe assumes you have at least 225g of cream from your clotted cream making adventures. The syrup is really important, as it is, apparently what prevents sugar crystals from forming and gives this fudge the smoothest texture you can imagine. In general, however, just use the same amount of sugar as cream and make a guess as to the other ingredients. A little more or less vanilla or syrup isn't going to make a huge difference.
Start by lining a pan with grease-proof paper. You could butter it a bit as well, but make sure it covers the bottom and sides of the pan. I used a loaf pan for this amount of fudge.
Ingredients:
225g clotted cream
225g caster (fine) sugar
100ml golden syrup (or corn syrup)
1 tablespoon vanilla paste or essence
pinch of flaked Maldon salt plus additional for the top
Method:
Place all the ingredients in a heavy bottomed pan and place over a low heat until the ingredients melt together. Try not to stir, but a little stirring didn't hurt. This could take a rather long time – maybe half an hour or more. Have a cup of coffee.
Once melted, put the thermometer in the pan and raise the heat to boiling, stirring constantly until the thermometer reaches "soft ball" or 118C (235F) and remove from the heat. Beat until the mixture thickens – about 10 minutes. It's supposed to turn from glossy to matt textured, but mine really didn't seem all that matt! Pour into the lined pan and press flat. Sprinkle with the Maldon salt flakes.
Refrigerate until set, then remove and cut into whatever shape takes your fancy.